Then & Now
This view of the Burnt Island Light Station is a water view. The lighthouse is situated on the southern shore of the five-acre island located in Boothbay Harbor, Maine.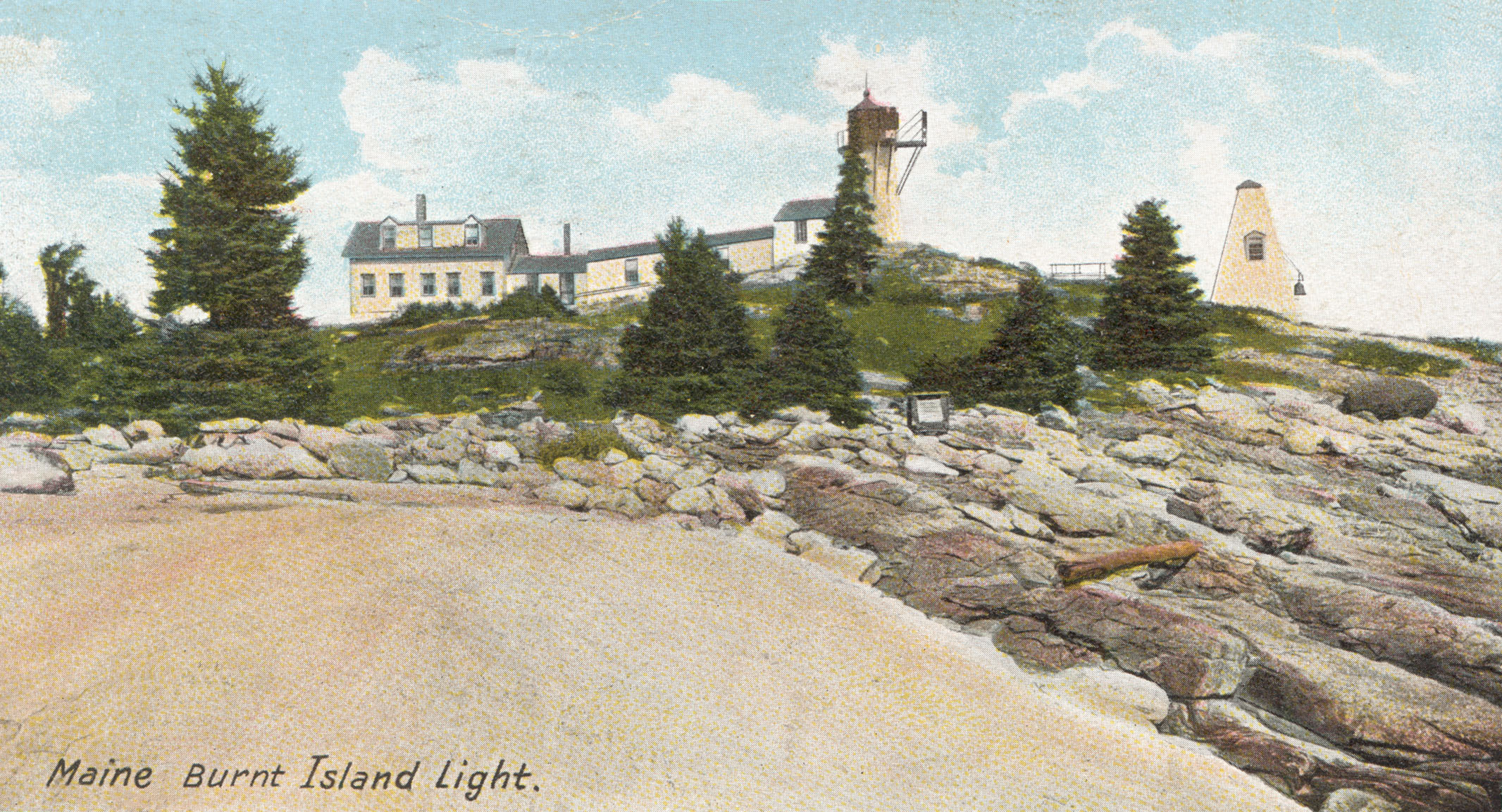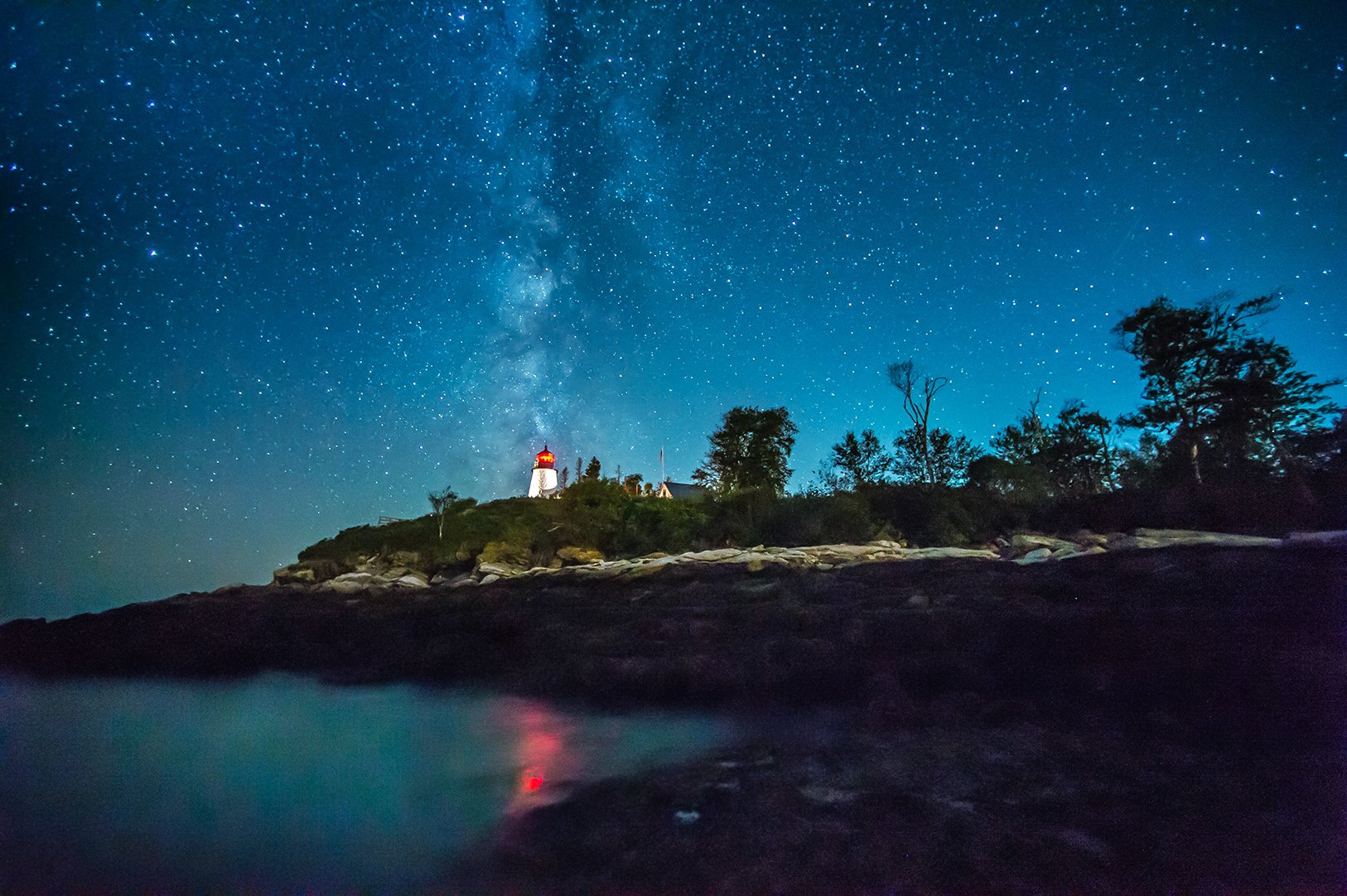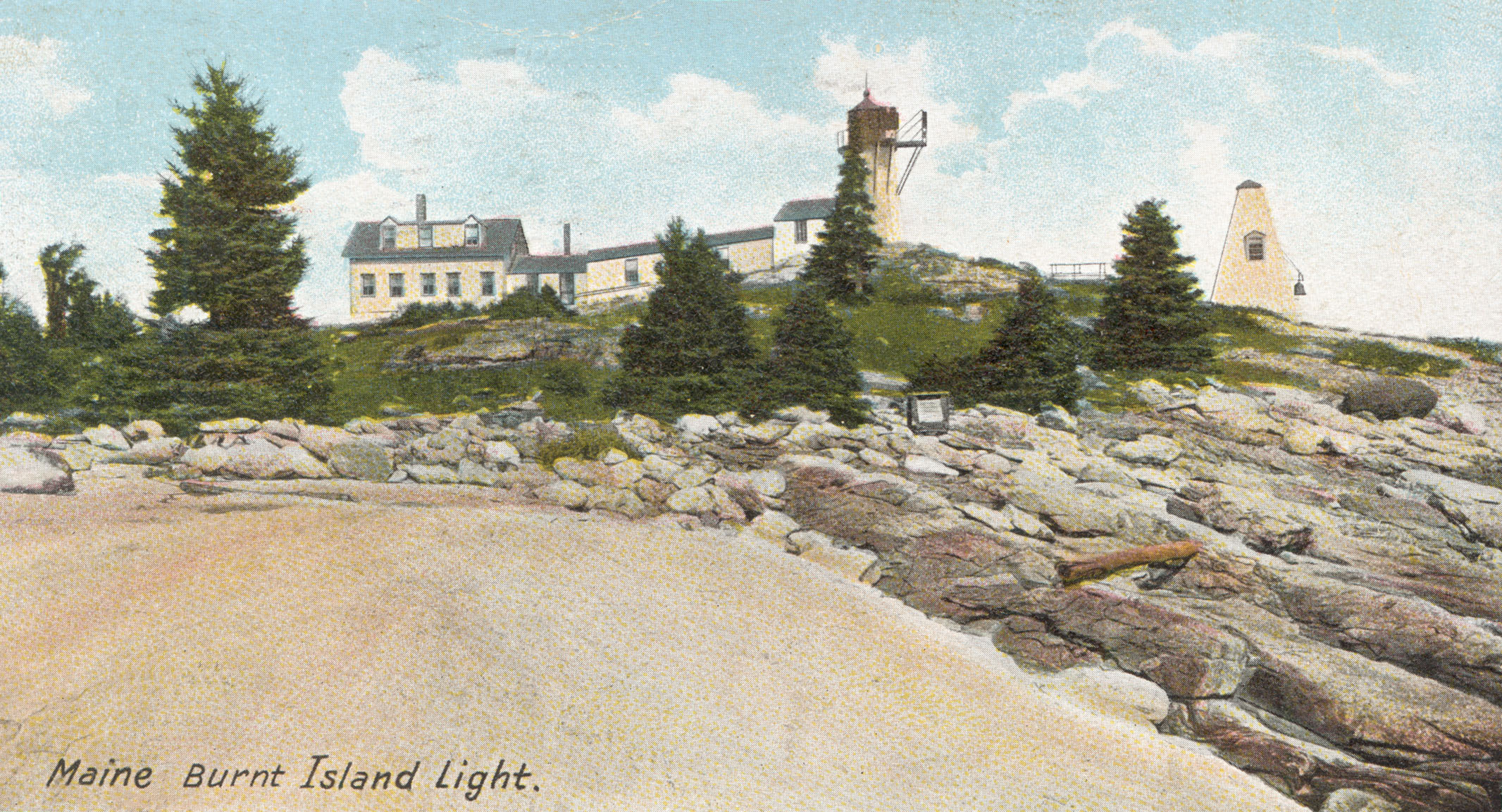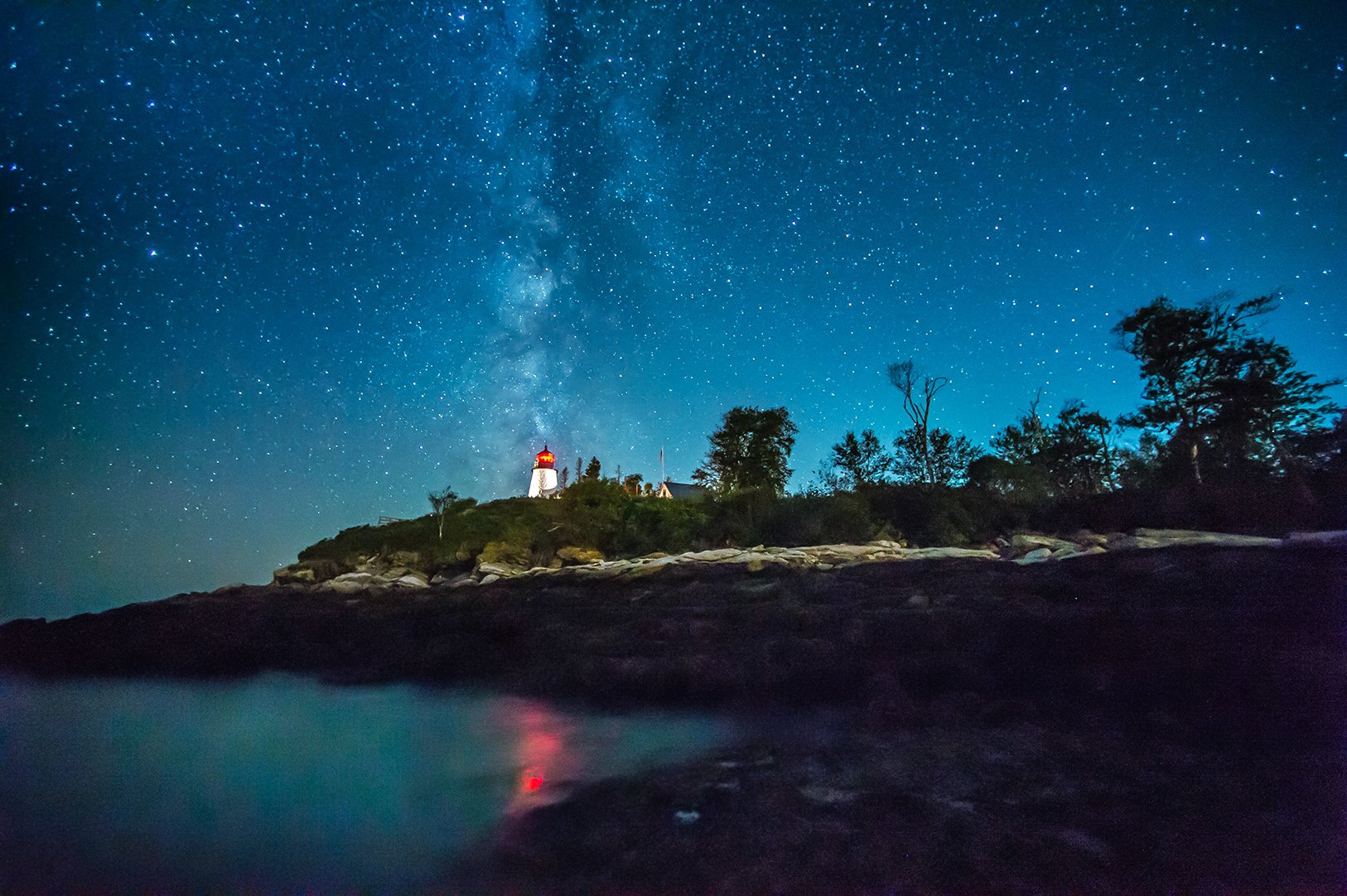 Burnt Island Light, Southport, ME
The best way to see Burnt Island is aboard a tour boat from Boothbay Harbor or by land from Spruce Point. It is owned by the State of Maine and the grounds are open to the public seven days a week from 10 AM to 5 PM. There is a beach area to the left of the boathouse where a kayak or canoe can be landed. Tours may be offered by the nonprofit organization Keepers of the Burnt Island Light.