The federal government purchased the five-acre Burnt Island for $150 from Jacob Auld and Joseph McCobb. Located at the entrance to Boothbay Harbor, Burnt Island Lighthouse is Maine's oldest "original" tower because it has never been altered since its construction in 1821. The lighthouse is made from rough cut granite and is referred to as rubblestone. It is believed that the granite blocks were harvested from the cellar hole under the keeper's dwelling, a common practice instead of hauling building materials ashore. Even though it has withstood the test-of-time, a full restoration of the lighthouse, dwelling, and work-shed took place in 2021 in time for it's Bicentennial Anniversary. A full report of the restoration process is available at the link below.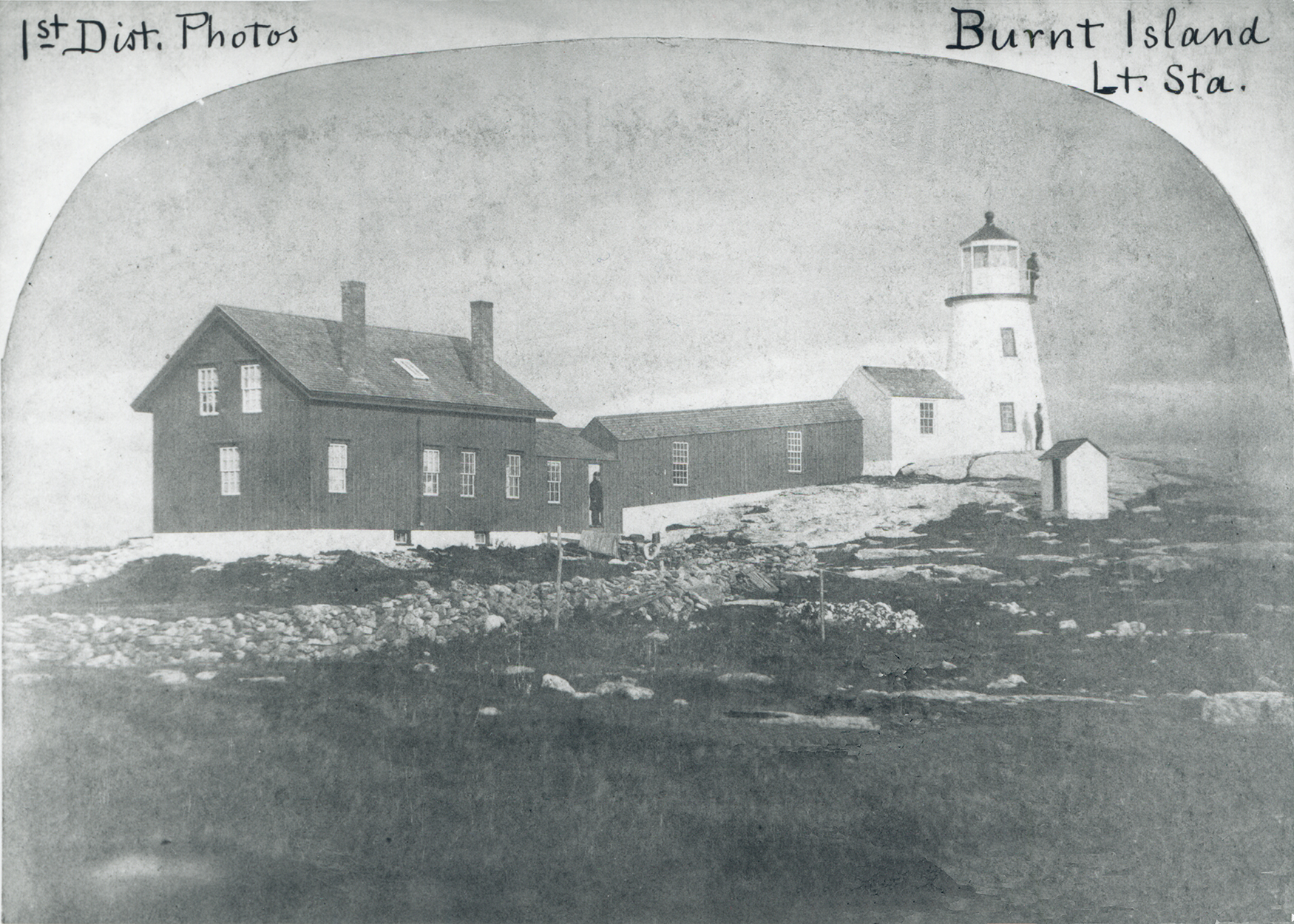 Taken in 1859, this is believed to be the oldest photograph of the Burnt Island Light Station. Two years earlier, the original masonry dwelling was replaced by the wooden one pictured here. Note the skylights and the 3 people positioned to provide height perspective.
Then & Now
A picture is worth a thousand words, so study the "Then and Now" views to identify the changes that have taken place over time.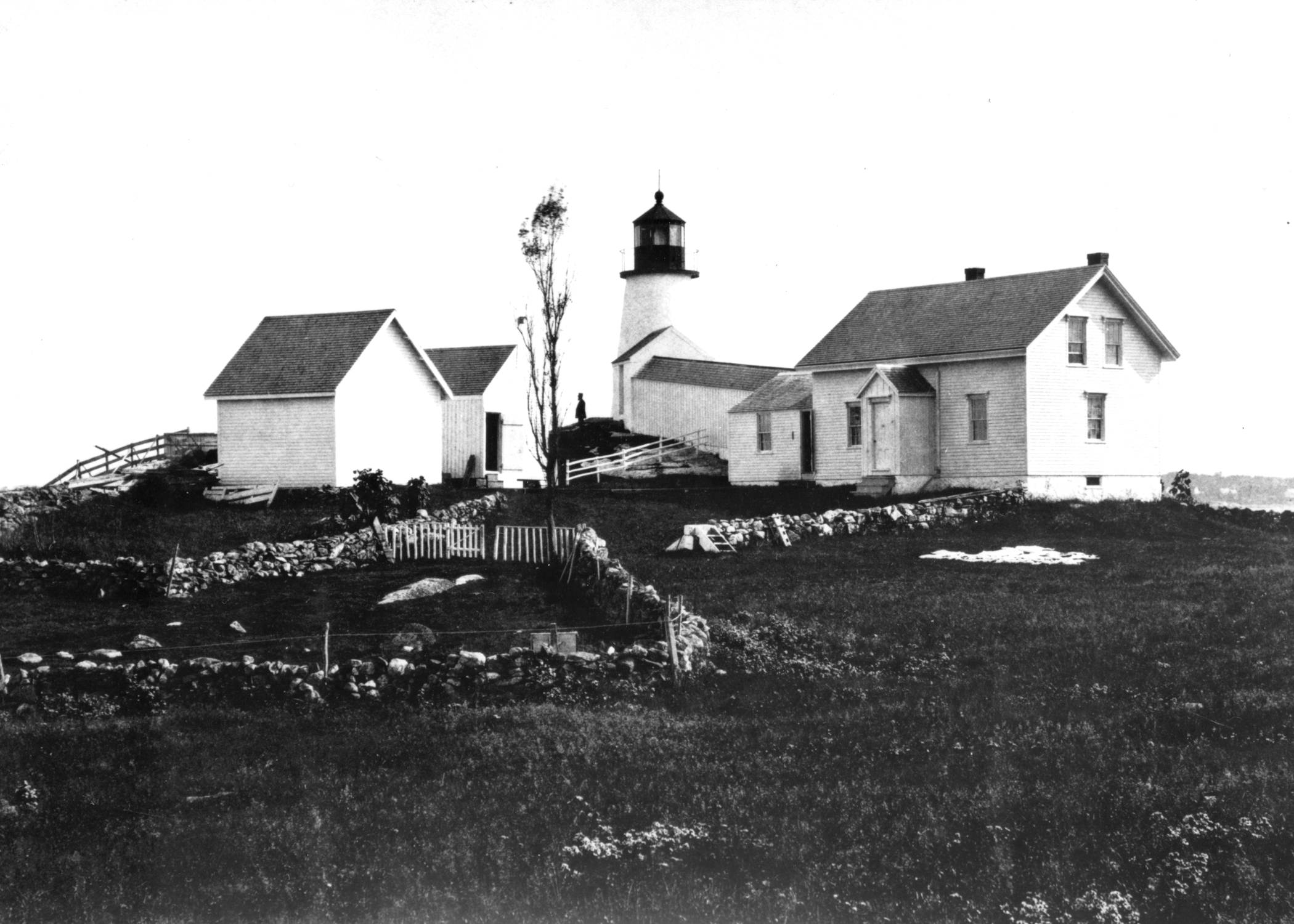 Taken around 1885, this photo reveals a barn to the left of the work-shed and stonewalls that divided the island into many paddocks for livestock. The keepers' logbook entries reported that cows, pigs, chickens, and sheep were raised on the island.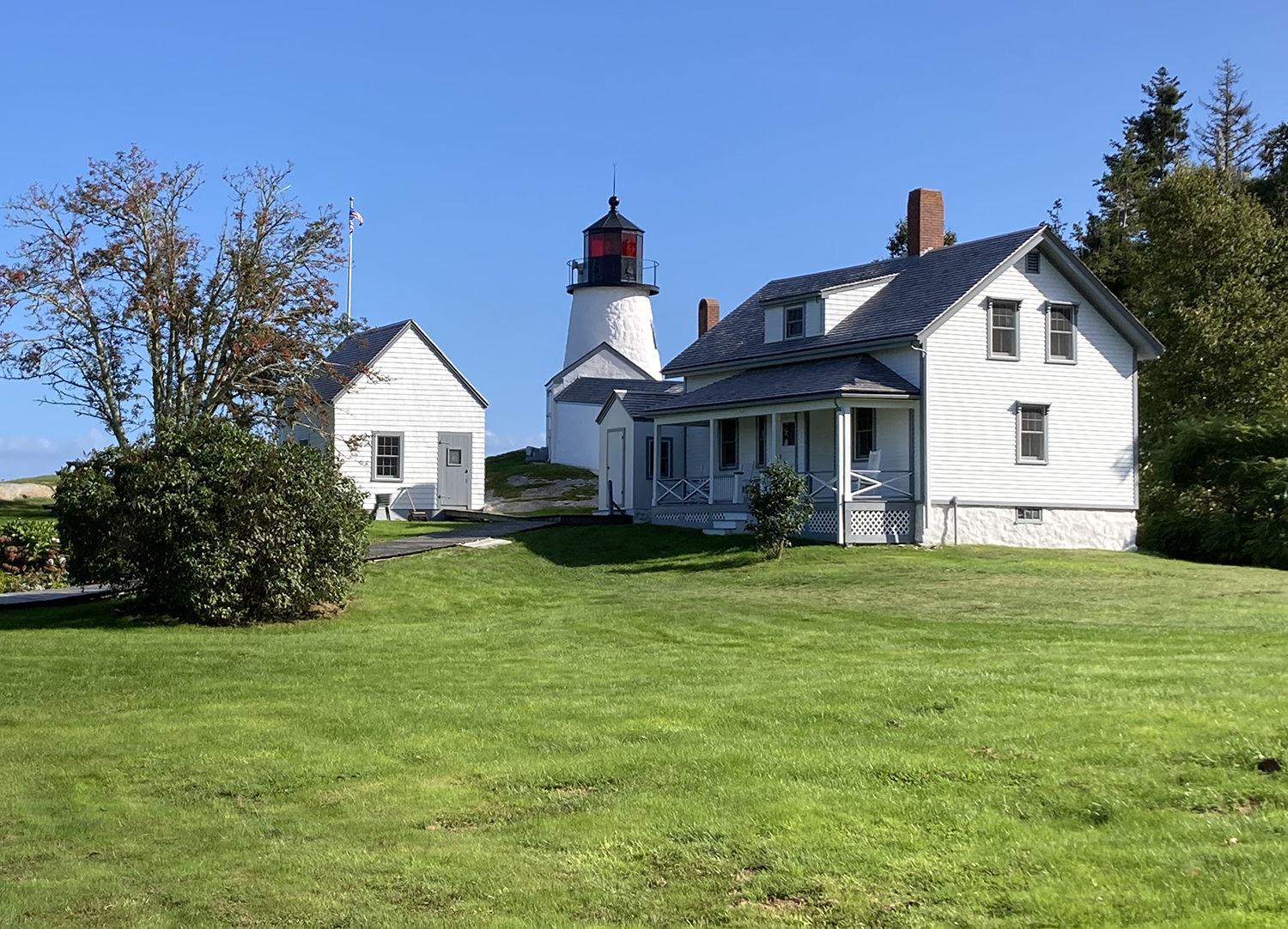 This current photo reveals a front piazza added in 1903 and a front dormer in 1950 when an indoor bathroom replaced the outhouse. What other changes do you notice?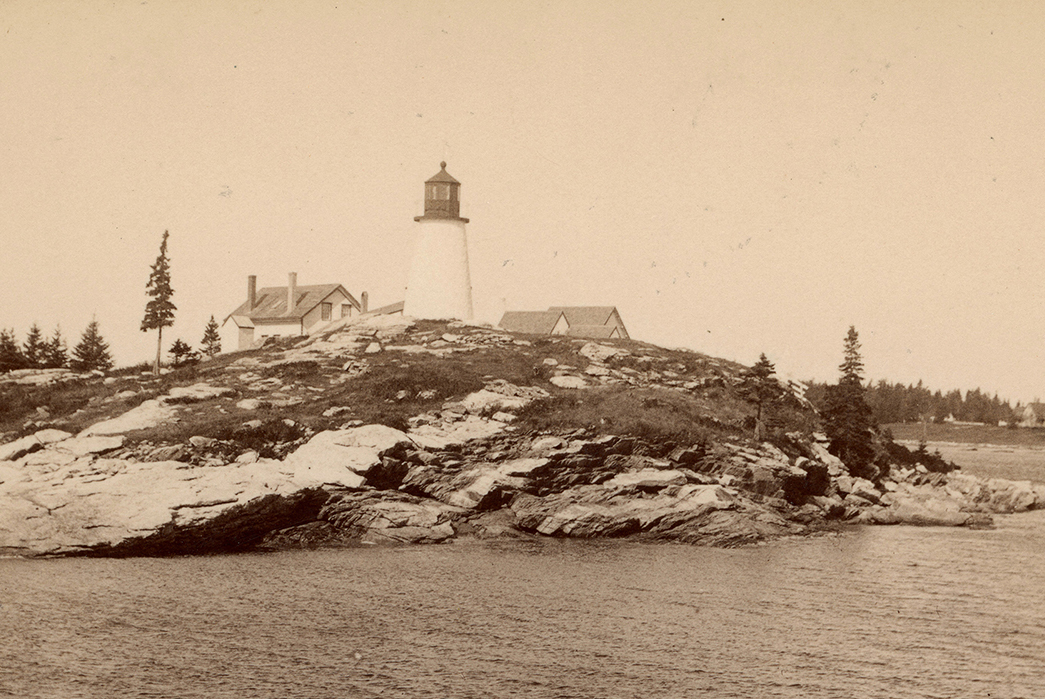 Taken circa 1890 when the ocean still served as the highway, this water view depicts the lighthouse ready perched on the island's southern shore – ready to guide mariners into mid-coast Maine's safest harbor.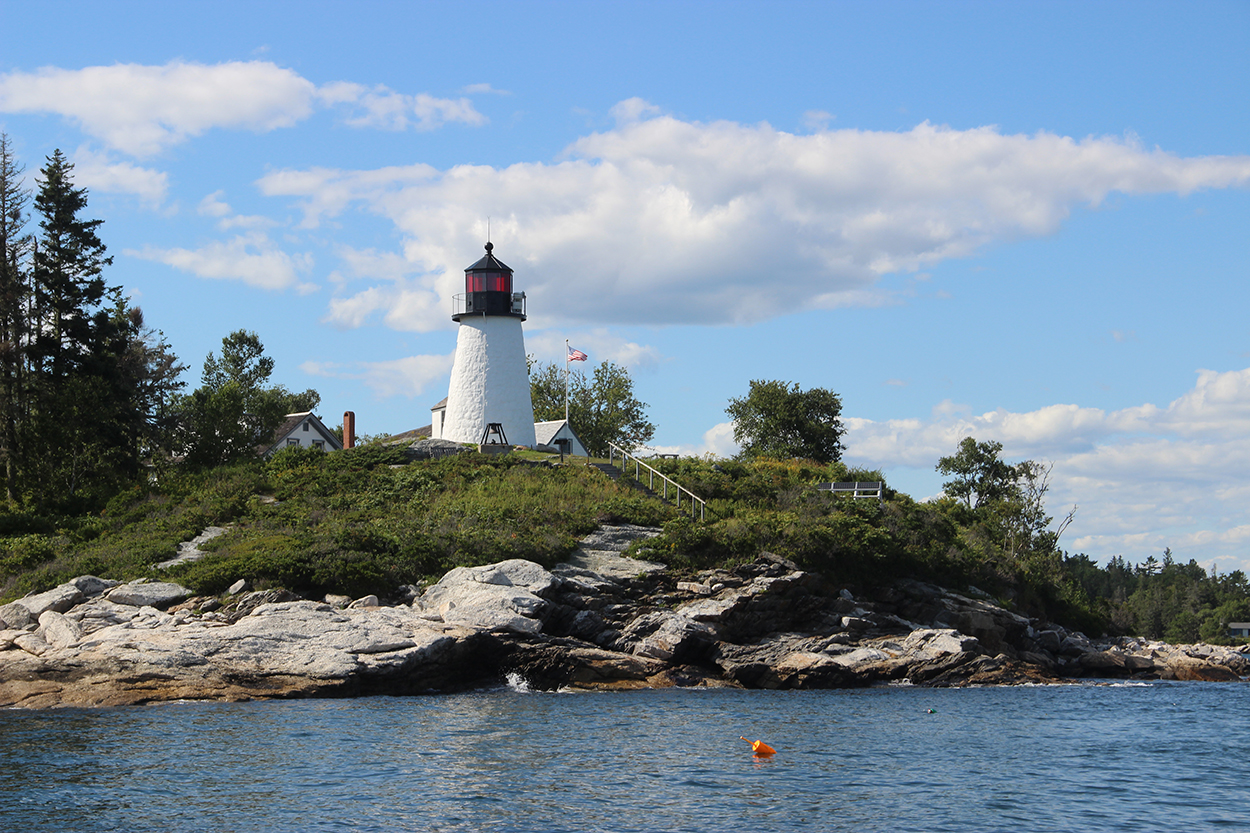 The newly restored lighthouse continues to be a welcomed sight for fishermen returning home and mariners entering the coastal community of Boothbay Harbor.
Burnt Island Light, Southport, ME
The best way to see Burnt Island is aboard a tour boat from Boothbay Harbor or by land from Spruce Point. It is owned by the State of Maine and the grounds are open to the public seven days a week from 10 AM to 5 PM. There is a beach area to the left of the boathouse where a kayak or canoe can be landed. Tours may be offered by the nonprofit organization Keepers of the Burnt Island Light.