In 2004, LENS erected informational kiosks at Bass Harbor and Owl's Head Light Stations. Each year, thousands of visitors from around the world come to these sites to see a Maine lighthouse up close and personal. Until recently, both of these stations were Coast Guard residences and were without interpretative services. Thus, LENS partnered with the federal government by providing educational services in the form of informational kiosks at each site. Catchy verbiage, historic photos, Lighthouse Keeper quotes, and more peak visitor curiosity and draw them into learning about the past and present functions of these light stations.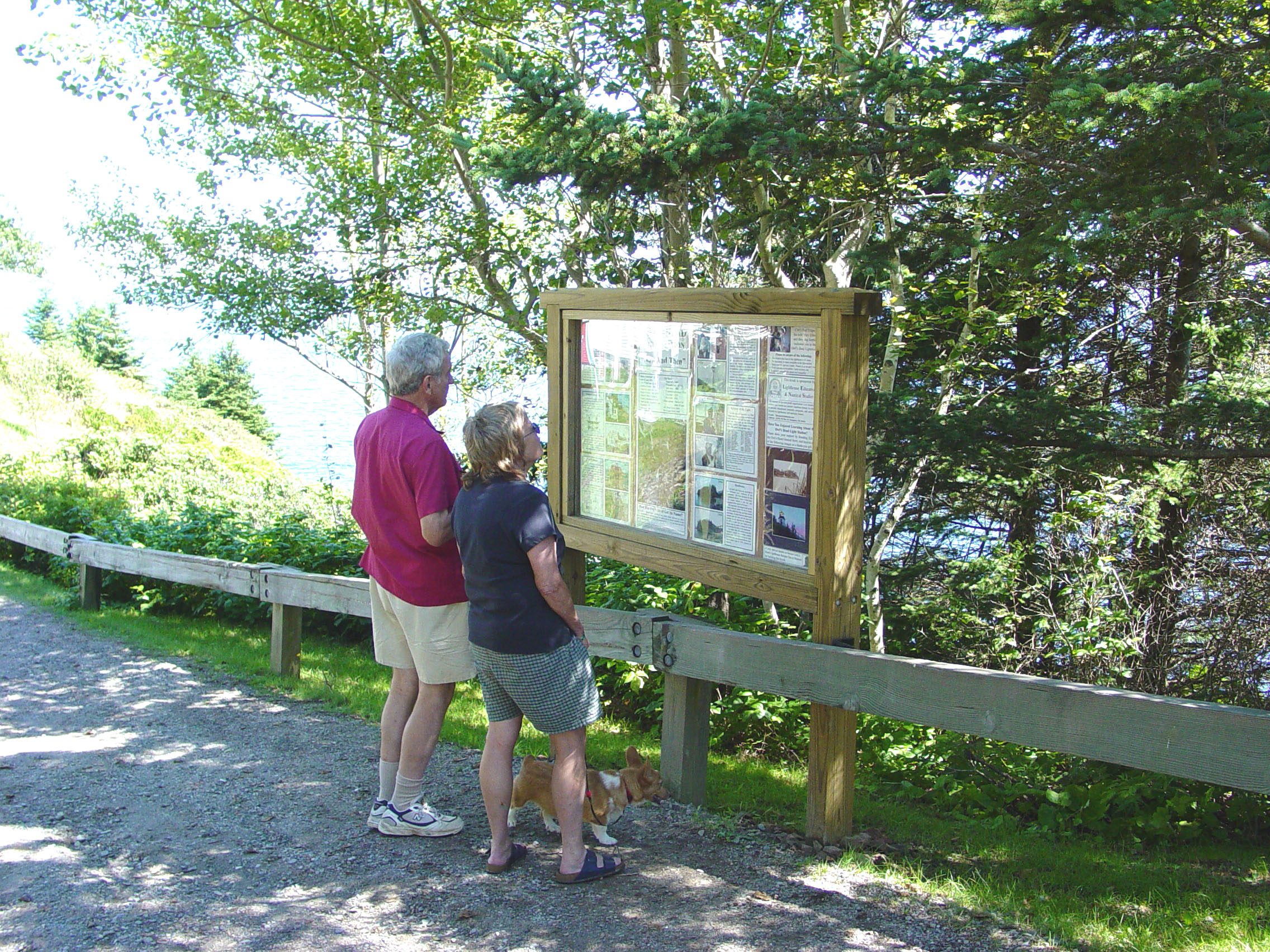 As a guest speaker, LENS provides Power Point and/or onsite presentations at light stations, workshops, and conference sites. The topics available include: the History of Lighthouses, Maine's Lights, Teaching & Learning at a Historic Site, and Best Practices in Restoring a Lighthouse on the National Register of Historic Places.
As a 23 year Keeper of the Burnt Island Lighthouse, the founder of LENS was responsible for acquiring the light station for the State of Maine, overseeing the "Keep the Light Burning" fundraising campaign and managing the full restoration of all the station's buildings. Therefore, Elaine Jones has lots to offer the stewards of lighthouses throughout Maine and the nation.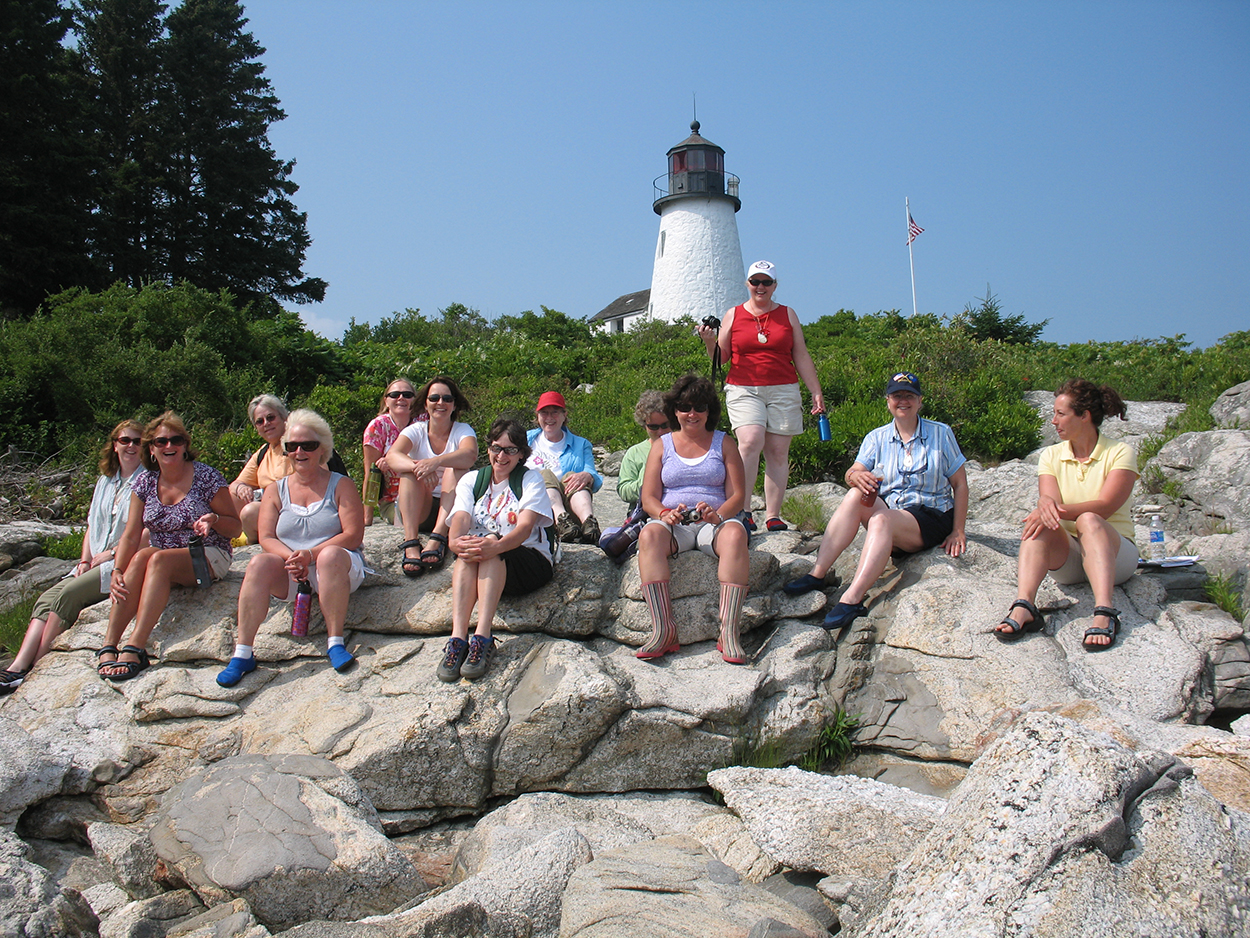 Student & Teacher Training
Summer Camp and Fieldtrip Sponsor
LENS has adopted the Boothbay Region Schools so that local children can participate in experiential learning at the Burnt Island Light Station. During the five weeks of summer camp, over 100 students get to learn about lighthouses, maritime and navigational topics, and flora and fauna in the rocky shore, beach, mudflat, and forest ecosystems. During the spring and fall fieldtrips, each grade from three local schools unite for the first time to meet, bond and learn together at the ultimate outdoor school setting.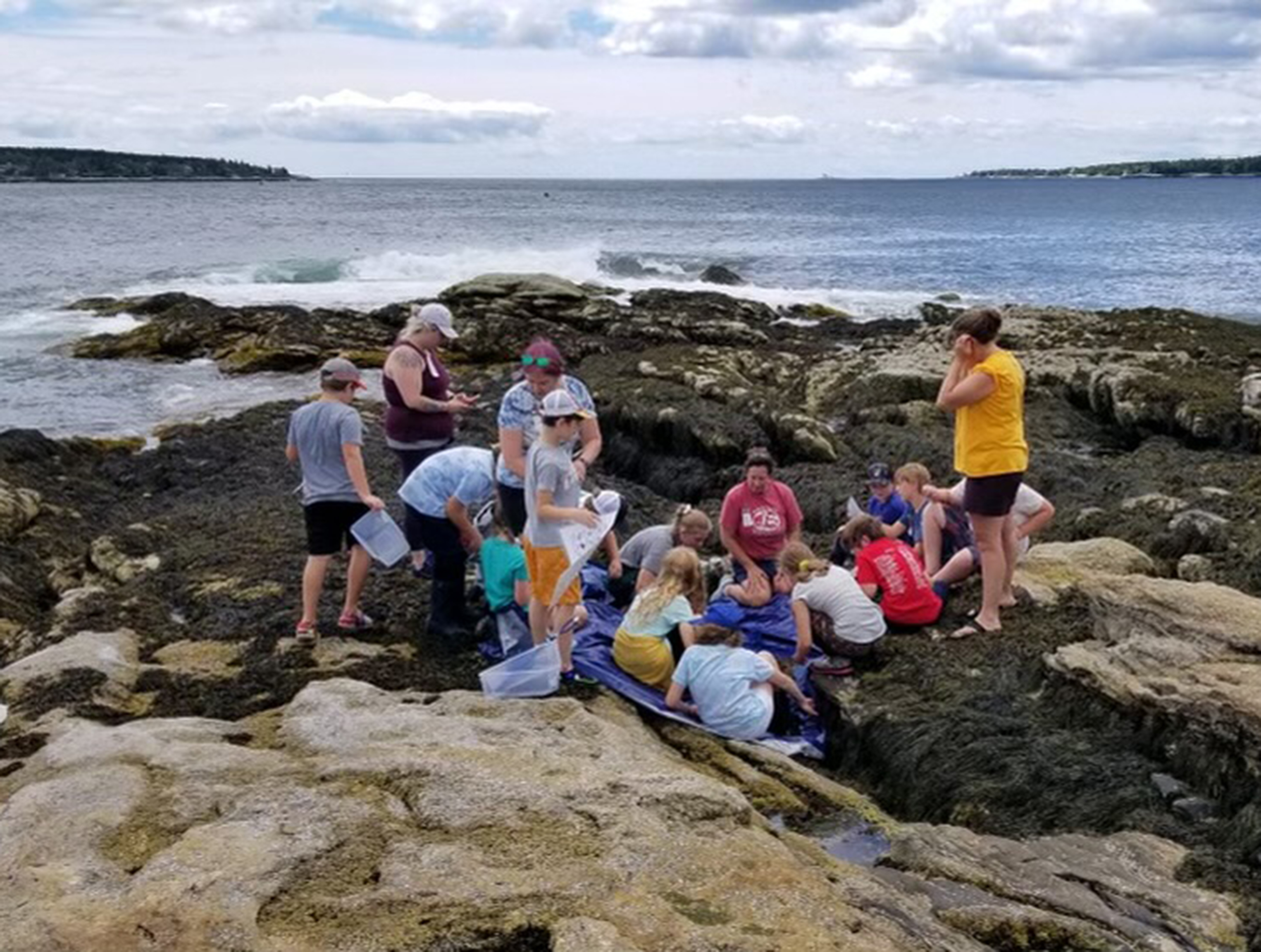 Teacher Training
LENS provides instruction about lighthouses, marine and maritime topics in classrooms, at light stations, in the field, and aboard a sailing sloop. The best learning is experiential and that is what takes place when they climb a lighthouses' spiral stairs into the lantern-room –  directly relating to the history of the beacon and the keepers who attended it.
The organization's 28′ Sea Sprite becomes a floating classroom for teachers who wish to learn about the maritime history of mid-coast Maine by visiting four Lighthouses using historic photographs and keeper logbook entries allow to compare then to now. In outer Boothbay Harbor, Damariscove Island's history educates them about early exploration, a European fishing station site, piracy, U.S. Life Saving Service station, and the natural resources of the current Nature Preserve.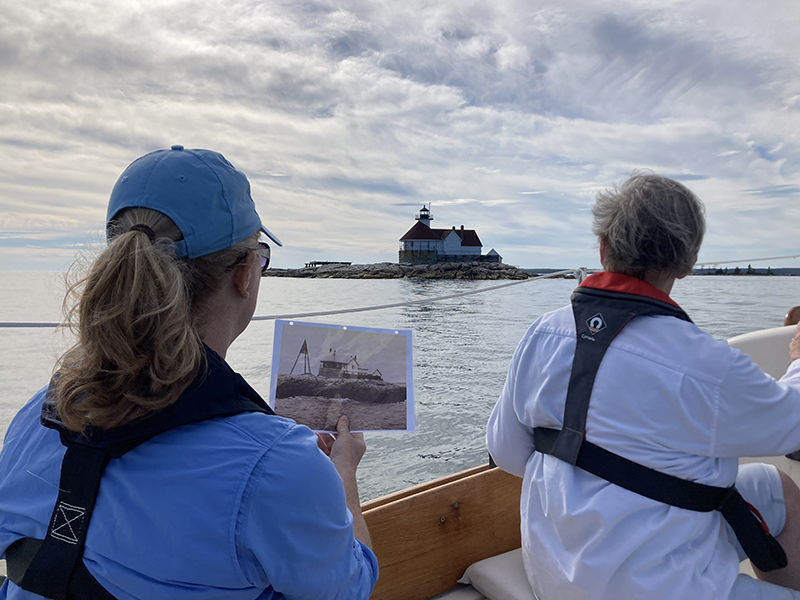 Using Historic Photo to Identify Changes at the Cuckolds Light Station