Located at the eastern entrance to Boothbay Harbor, Ram Island was home to male sheep prior to its use as a lighthouse station. Located just 165 feet from nearby Fisherman's Island, they and the Hypocrites ledges have been the cause of many a shipwreck. Many attempts were made by local fishermen to hang a lantern to mark the passage after they were almost victims of the same misfortune. Wrecks and protests by ship captains resulted in the purchase of the island in 1837 for $195, but construction of the Ram Island Lighthouse never occurred until 1883.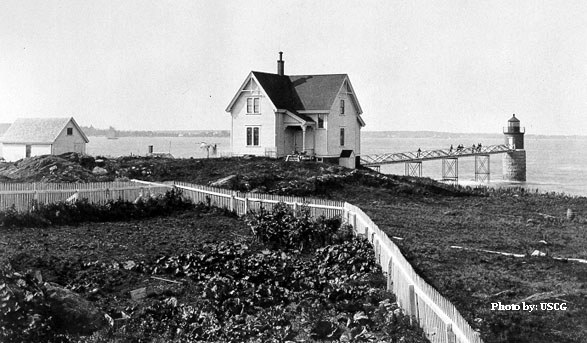 Then & Now – What Changes Have Occurred ?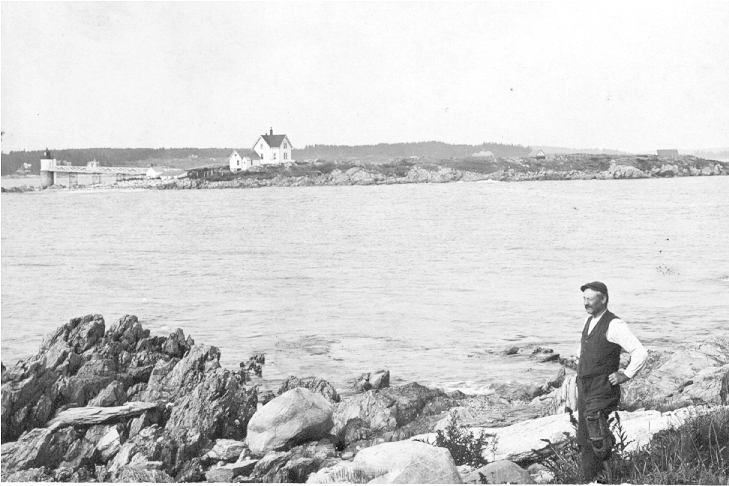 Samuel J. Cavanor lit Ram Island's lighthouse for the first time on November 5, 1883. Prior to becoming a keeper, he was aboard the lighthouse tender Iris, when a buoy hauling accident crushed his leg. Pictured here standing on nearby Fisherman's Island, you can see Cavanor's peg leg.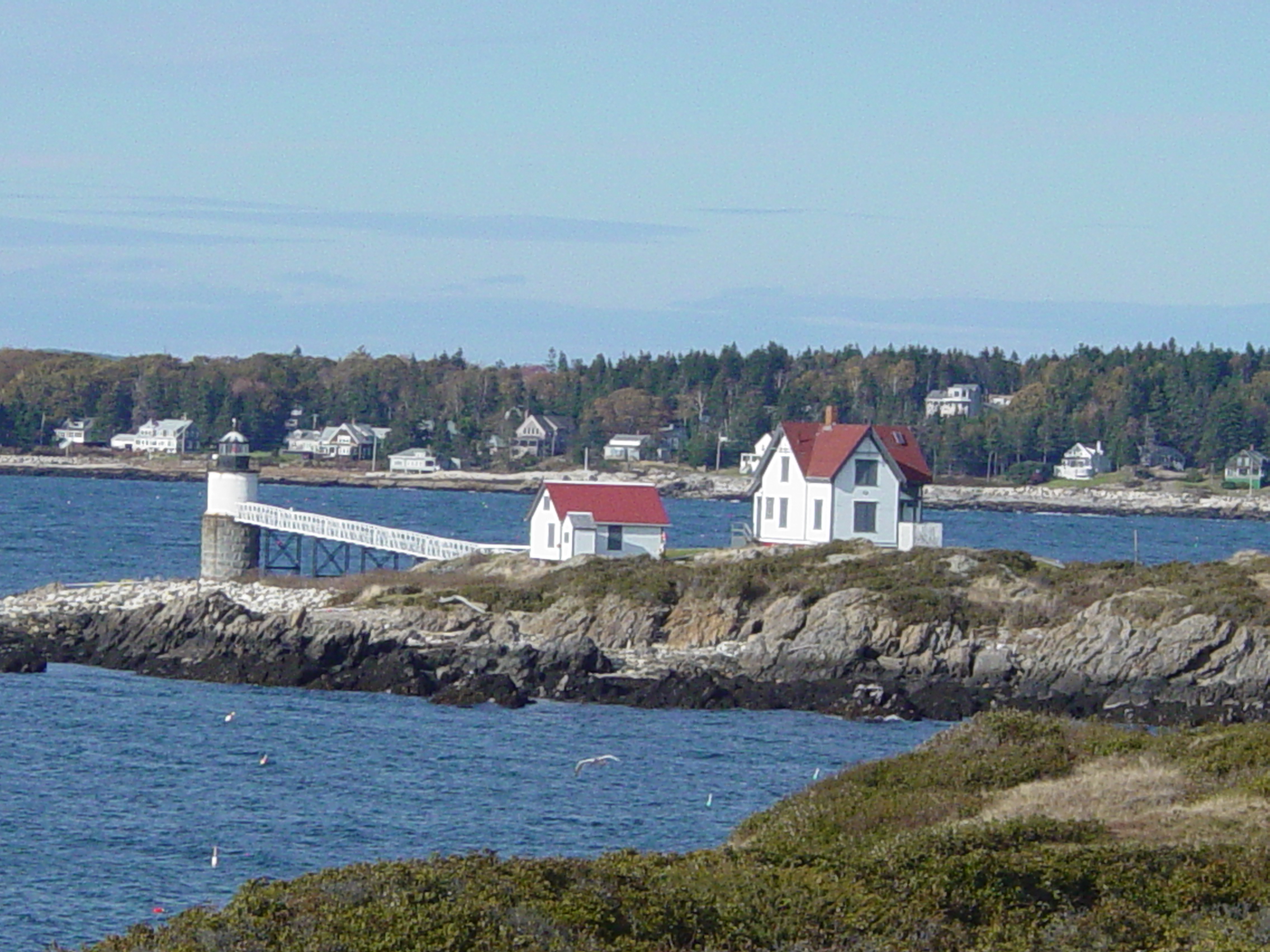 The original 1883 plans for the lighthouse was that of a covered walkway, but it connected to the shore as an open bridge. Located 280 feet from the tower, the wood-framed keeper's dwelling was covered by white clapboards and a red roof.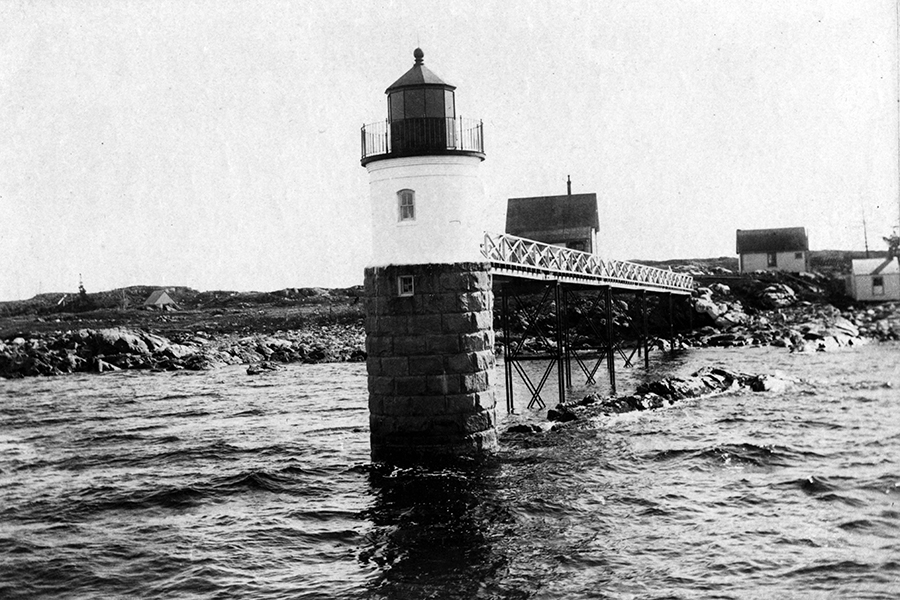 The site of the lighthouse is on a rock outcropping four feet below the high water mark. The tower's granite base is topped by brick and capped by the cast-iron lantern. The beacon is connected to the island by a 214 foot-long walkway comprised of five sections supported by iron piers.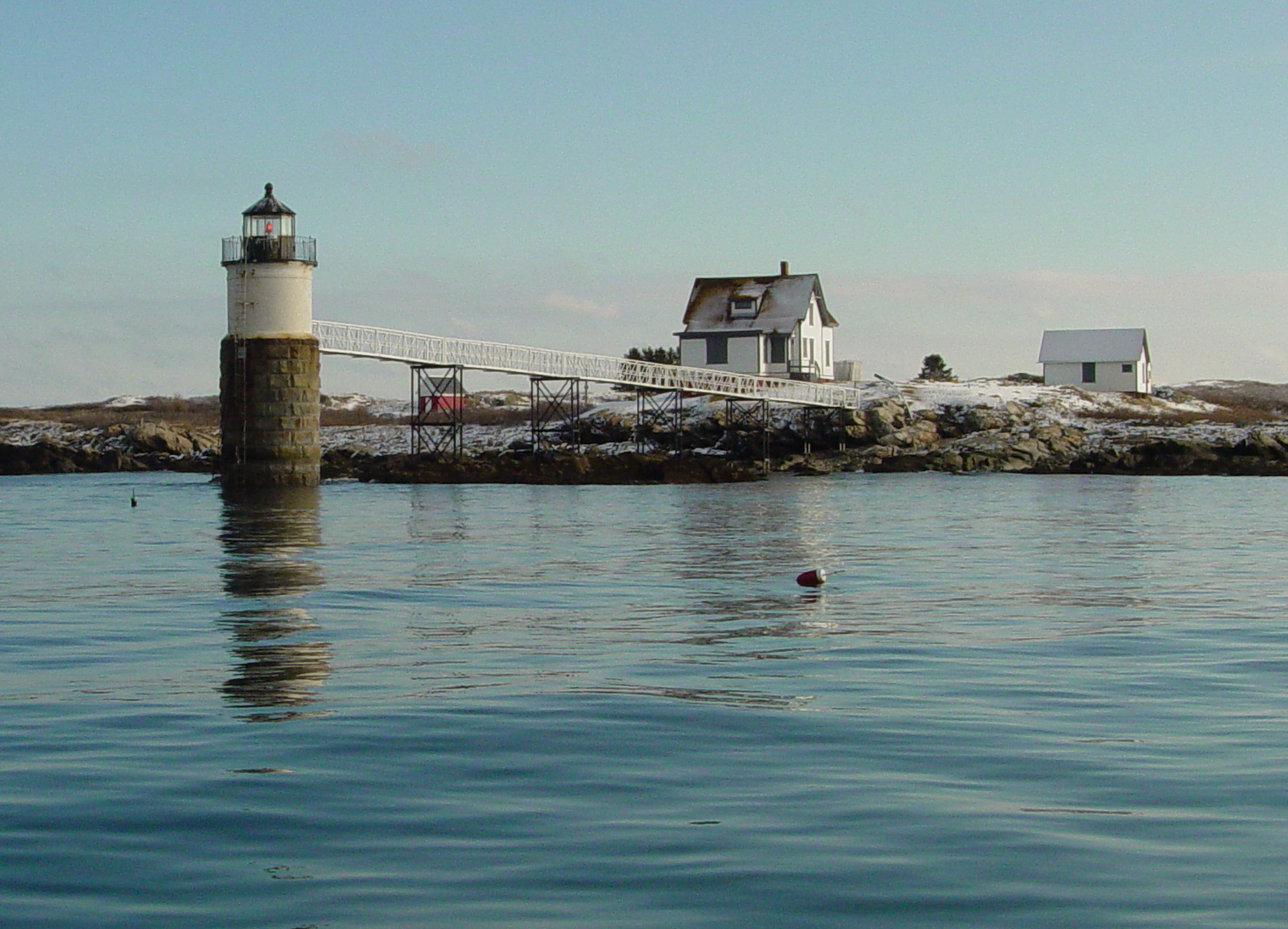 The tower was rebuilt in 1977 by the U.S. Coast Guard and the walkway reconstructed by the Grand Banks Schooner Museum Trust in 2002. The organization also restored the 1883 dwelling and fuel shed located south west of the house.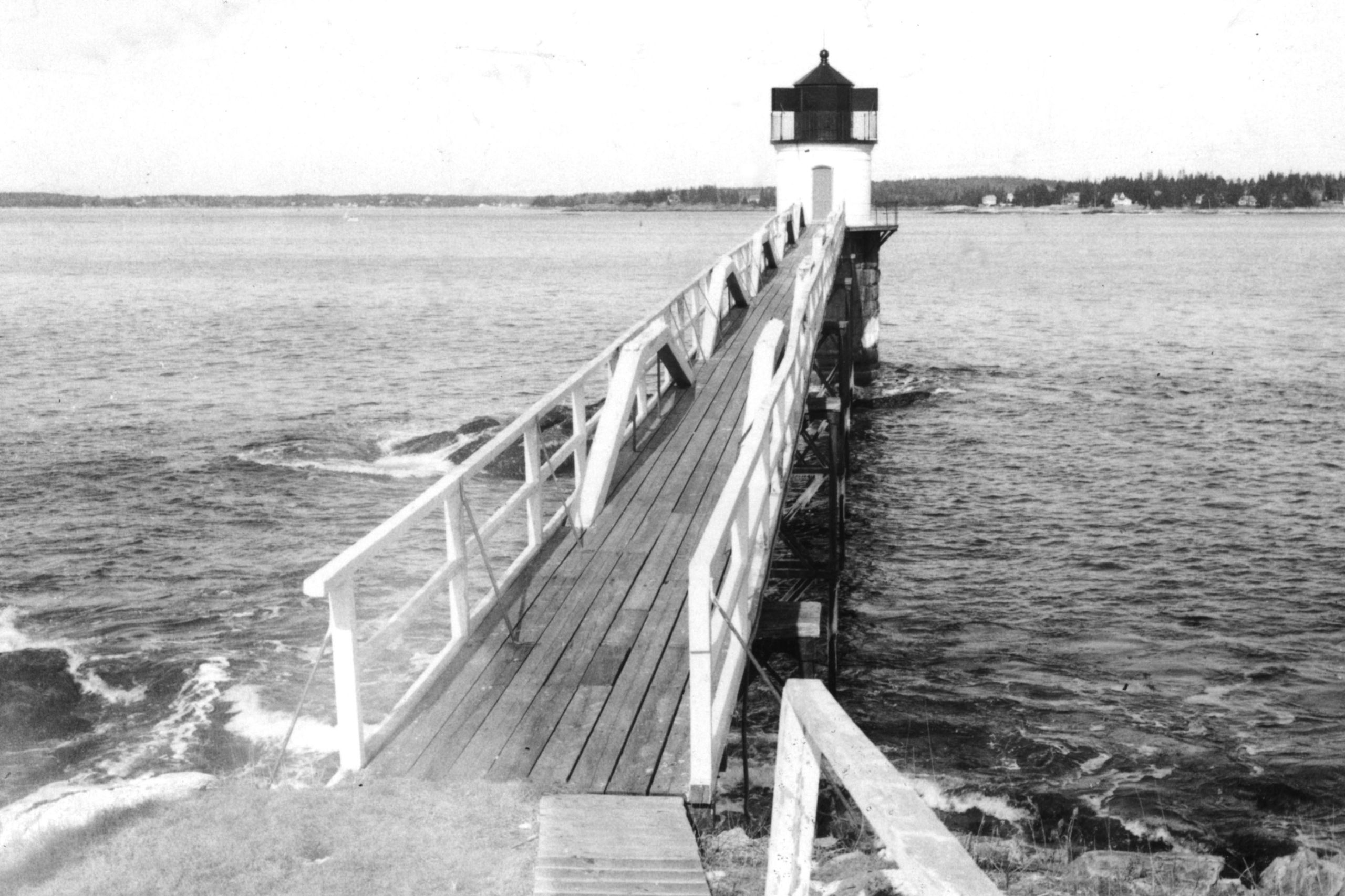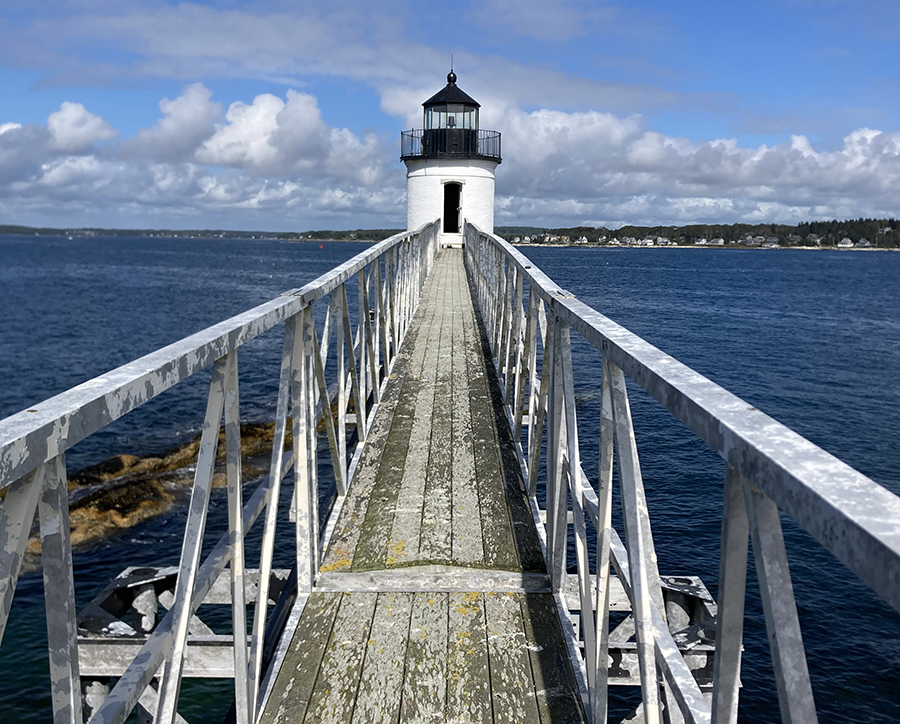 What Changes Were Made to the Fog-Signal Over Time?
How Did the Lighthouse Keeper Access the Island?
The landing place was in the gut between Ram and Fisherman's Islands.
Ram Island Light Station - Boothbay
The best way to see Ram Island Light is aboard a tour boat from Boothbay Harbor or by land at the end of Ocean Point, Boothbay, Maine.